product-image.php
Robert F. Kennedy, Jr.
Program 91 • 29 mins
CDs available via special order. HumanMedia ®
content-single-product.php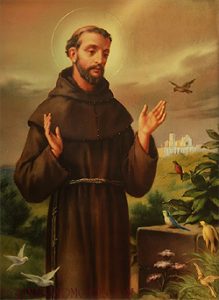 Robert F. Kennedy, Jr. has the passion, the eloquence and the progressive instincts for which his political family is so renowned. Son of the late Senator from New York and nephew of President John F. Kennedy, Bobby Kennedy Jr. is an ardent environmentalist, serving as senior attorney for the Natural Resources Defense Council. Robert F. Kennedy, Sr. passed down to his son not only a set of beliefs, but also his middle name—which was given in honor of Frances Bernadone—a twelfth century Italian Catholic who became known as Saint Frances of Assisi, patron saint of animals and the environment and founder of the Franciscan order. As a child, scenes from the life of the gentle monk adorned Bobby Junior's bedroom. And recently, Bobby wrote a children's book entitled "Saint Francis of Assisi, A Life of Joy."
This program was recorded well before Mr. Kennedy's recent controversial statements about vaccinations and is unrelated to that topic.
Themes
Who was Frances of Assisi and why is he relevant to us today?
What secrets do the mysteries of nature hold?

You know God gave us a whole world, a whole Universe out there to try to figure out his will and his will is written in the stars, and it's written in the forests and it's written in nature and if you look throughout human history, throughout every religious tradition in human history the central epiphany of every religious tradition always occurs in the wilderness."
—Robert F. Kennedy, Jr.
single-product.php