Here's how to purchase an audio download, then send it as a gift to a friend or loved one: Upon completing a purchase, you will receive an email like the following.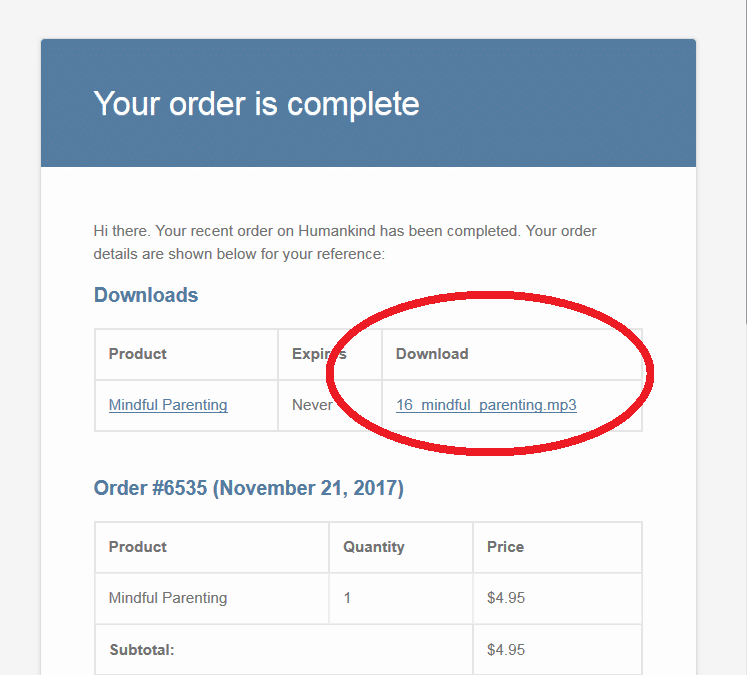 Copy the link under Download (in this example, 16_mindful_parenting.mp3). Then paste the link into an email — with your personal message — and send it to the intended gift recipient.
Please limit to one recipient per purchase of this copyrighted content. Thank you.
NOTE: To return to the previous page, please click the back button.