content-single-product.php
Born to enslaved parents on a Mississippi plantation during the Civil War, Ida B. Wells emerged as a powerful investigative journalist. She overcame death threats and went on to publish widely in her quest to document the domestic terrorism against African Americans that came to be known as lynching. Ida Wells published the first major study of that crime, whose victims eventually numbered in the thousands. A close associate of Frederick Douglass, she helped to found the NAACP and advocated the right to vote for women and black Americans. Her amazing life story is finally gaining recognition, nearly 90 years after her death.
Among those heard: NY Times correspondent Nikole Hannah-Jones, who led the 1619 Project on the history of enslaved peoples in America; Bryan Stevenson, founder of the Equal Justice Initiative in Montgomery, Alabama, which in 2018 established the first national memorial to victims of lynching; Smith College Prof. Paula Giddings, principal biographer of Ida B. Wells; David Blight, Pulitzer Prize-winning author of 'Frederick Douglass: Prophet of Freedom' and Yale historian. Includes readings from Ida B. Wells and Frederick Douglass.
Special thanks to our project Research Director, Calleigh Hope Reardon.
I had an instinctive feeling that the [formerly enslaved] people who have little or no school training should have something coming into their homes weekly which dealt with their problems in a simple, helpful way."
– Ida B. Wells, publisher and investigative journalist (1862-1931)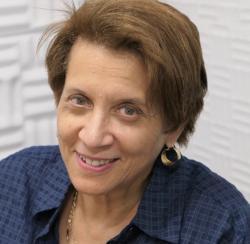 She's like about five feet tall. She's a tiny woman. And she starts just traveling alone. She's traveling to the sites of lynchings, she's interviewing eyewitnesses, she begins to put together statistics."
– Paula Giddings, Wells biographer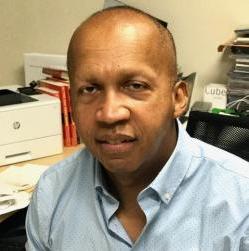 She spoke to the abdication of the rule of law. And really tried to compel people to accept, to recognize their responsibility in this crisis. For that she was, obviously, targeted and herself the object of a lot of threat and menace."
– Bryan Stevenson, founder, Equal Justice Initiative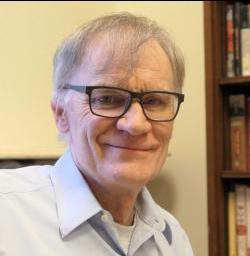 If we could just stop for a while insisting that everything has to be progress, we might then be ready when history shows us that it's not. …How could this kid in South Carolina walk into a black church and murder all those people? Who knew there were so many white supremacists in America?"
– David Blight, Pulitzer Prize-winning historian
To learn more
The National Memorial for Peace and Justice, established by the Equal Justice Initiative led by Bryan Stevenson, is the nation's first memorial dedicated to the legacy of enslaved black people, people terrorized by lynching, and African Americans humiliated by racial segregation.
Smith College prof. Paula Giddings' biography of Ida B. Wells.
Yale University historian David Blight's biography of Frederick Douglass, winner of the Pulitzer Prize.
The 1930 photo of the Marion, Indiana lynching of Thomas Shipp and Abram Smith, we discussed in the program (viewer discretion advised).
Web Extra(additional audio from our interviews)
Yale historian David Blight discusses the social condition of the United States following emancipation and addresses the enduring post-Civil War concept of "the bloody shirt".
single-product.php