content-single-product.php
The much-contested right to vote in America
This documentary explores one of the most basic questions facing our democracy: who may participate?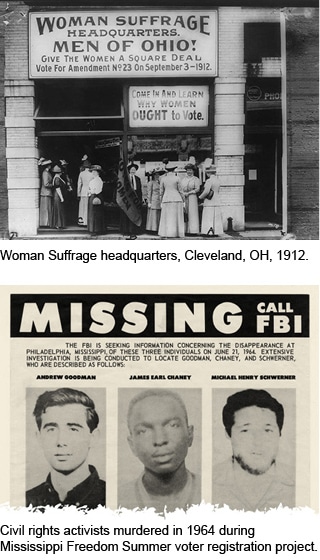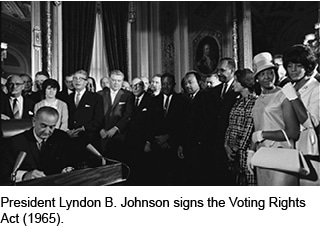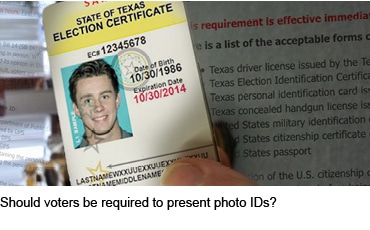 Playlist
In Part 1, you'll hear a fascinating history of the much-contested right to vote in America: from slaves freed after the Civil War, to women's suffrage, to the civil rights movement. Included is the moving first-person story of a young woman who participated in the 1964 Mississippi Freedom Summer project for voter registration of African Americans.
Part 2 presents a diversity of voices and views on today's debates over whether voters should be required to show ID at the polls. Some Americans believe that ensures honest elections; while others see it as an unnecessary obstacle to minority voters. And we consider whether people who've committed felonies should be allowed to vote, after serving their time.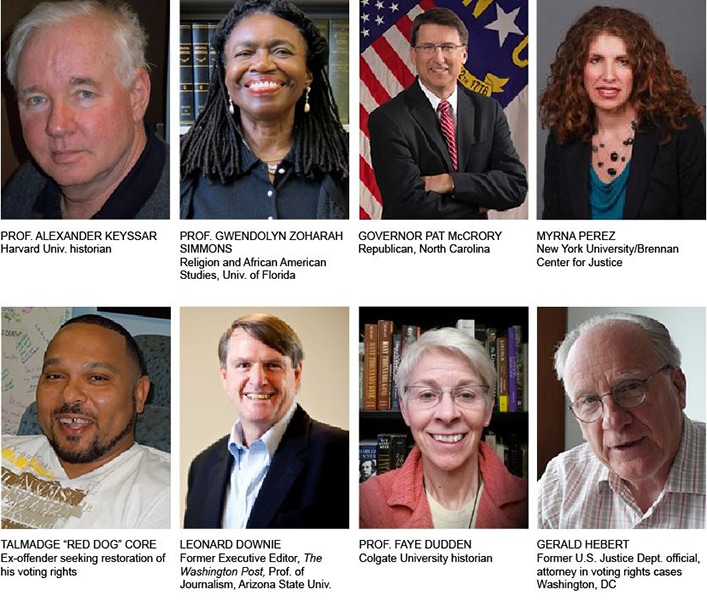 Web Extras
Enjoy additional content produced as a part of this special project.
Resources
Check out these excellent resources for more information:
Funded by The Park Foundation, the Humankind Program Fund, and
the S-C Group, whose charitable resources include FJC, a foundation of donor-advised funds.
CREDITS
Audio engineer: Antonio Oliart-Ros. Associate Producers Marc Kilstein, Ken Rogers, David Cruz. Webmaster Brian K. Johnson. Special thanks to: Lisa Mullins, Thomas Royal, Cathy Graham.
single-product.php