product-image.php
Dreaming of America
Programs 128, 129 • 58 mins
CDs available via special order.
content-single-product.php
After a tumultuous period in our nation's history, what is the American dream now? As we look to the future, what ideals inspire us? What changes would citizens like to see? How can we find common ground for solutions to pressing problems from global warming to war? Recorded with tourists waiting in line to view the original Declaration of Independence and Constitution in Washington, as well as at a major league baseball stadium, a veteran's clinic, a renewable energy laboratory and elsewhere.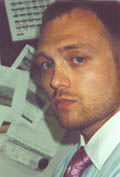 If you have a great idea, you know it's going to be contagious. And you're going to run into people that want to help you with that idea, and that'll open doors for you. But if you think that you won't make it there before you even try to go there, you're going to invite people into your life that will block you from going there."
—James Crosby, U.S. Marine injured in Iraq on maintaining a positive attitude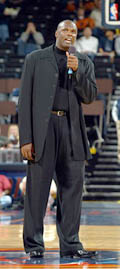 We have differences, but I think we're all Americans. We all have things that we want to be better. We want to be hopeful. We want more. We want a country that we could be proud of again. A country that stands up to the ideals that we hold near and dear."
—Adonal Foyle, NBA basketball star and founder of Democracy Matters

If we understand how many things we have in common, I think we can also understand that we can come together on the solutions. And that it isn't a win/lose game. It isn't about, you know, 'I need the resources, so I'm going to push you out.' It's about we all win, or none of us win."
—Sarah Van Gelder, Editor, YES! magazine
single-product.php