Libraries Reimagined
Programs 276, 277, 278, 279
CDs available via special order. HumanMedia ®
Also available on our Podcast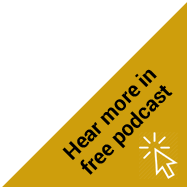 content-single-product.php
Our shared heritage – updated for the digital age
The American Library Association reports that most public libraries have now reopened, with Covid restrictions. In 2019, Americans visited the library more often than they went to a movie theater or attended a sporting event. In fact, Gallup found that going to the library was – by far – the most frequent cultural activity in the United States. A Pew survey reports that over ninety percent of Americans view libraries as "welcoming and friendly places."
Given that popularity, consider what happened in 2018 when Forbes magazine published an article by an economics professor. His essay proposed that Amazon replace local libraries and "save taxpayers lots of money, while enhancing the value of their stock." The article ignited a firestorm of protest by some library patrons and especially by librarians. Within days, Forbes deleted the piece from its website.
And far from stagnant institutions of the past, libraries today are rapidly evolving. They're carried along by the tide of technology that has transformed so much of how we receive information in modern life. Their online resources are more important now than ever. And libraries have also introduced a host of new services, from early literacy programs, to help for patrons who are living on the edge, to 'maker spaces', where library users create and edit original content.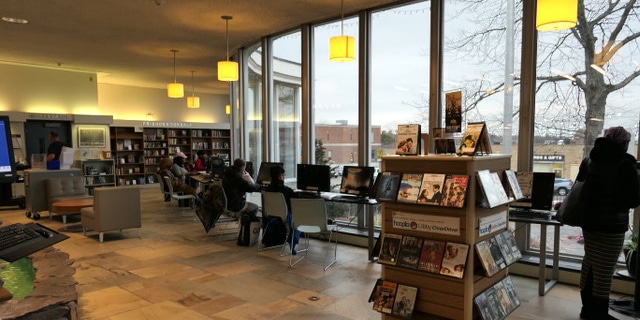 A fundamental resource for democracy
As you'll hear in this special series, Libraries Reimagined, public radio documentary-maker David Freudberg examines the role of these remarkable, locally-controlled institutions in virtually every community across America. And you'll learn new ways that libraries help to preserve our democracy by ensuring free, unfettered access to information.
Send us an email with your comments.
Supported by the Alfred P. Sloan Foundation and the Humankind Program Fund, in partnership with Documentary Educational Resources.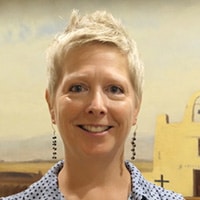 I love walking around and seeing every kind of person that exists on this planet in our library buildings…I think we're pretty laser-focused on providing everyone in the community these opportunities to thrive."
—Michelle Jeske, Denver City Librarian

As communication changes, libraries try to stay true to their mission
"When my children were little," recalls library visitor Laurie McDermott, who operates a garden center in Randolph, Massachusetts, "we didn't really have a lot of money. And coming here, taking out books was just a huge part of our week. And I think helped shape who they are – you know, just reading."
And in libraries today – next to the familiar stacks of books, periodicals, DVDs and CDs – are banks of computers and usually free Wi-Fi, where patrons can access the internet on their own devices. Librarians are now trained not only to help you find information and cultural resources, but also to assist patrons in navigating the complicated technology of the information age.
Says library patron Doug Albert, "You can come here and spend all day using the Wi-Fi, using the computers. It's truly one of the last places where community can come together, with no expectation. It's a nice thing!"
But as the needs of library users are ever-shifting, these institutions are adopting other ways to serve, as we hear. In several cities, including Denver, the library now employs social workers, as a way to assist needy patrons.
Program 276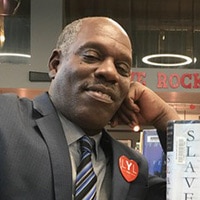 My motto is 'with literacy and justice for all.' And I live by that motto. Help spread literacy, help spread equality, help spread equity."
—Richard Ashby Jr., director Sto-Rox Library, McKees Rocks, PA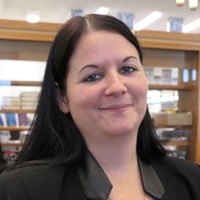 Our library is like a community center and people come here to have meetings, people come here to talk to each other. If they need a quiet space we do have it."
—Elizabeth LaRosee, director, Turner Free Library, Randolph, MA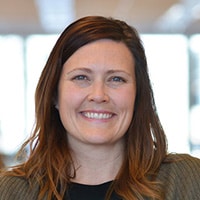 I'm just really grateful that we are able to reverse overdoses here at the library. In [a period of] two and a half years, we've reversed 28, and that means there are 28 people that walked out of here alive."
—Elissa Hardy, library social worker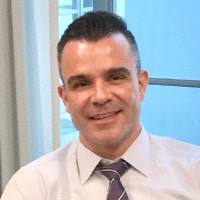 I was a child who actually struggled learning to read and write.  I'm dyslexic…What's kept me in this field is that the mission of public libraries is quite a radical one. And it stems from an idea that Benjamin Franklin came up with over 250 years ago about creating these public spaces that connect people to the ideas of the day."
—Brian Bannon, director, New York Public Library

A repository of learning and literature in its many forms
Sociologist Eric Klinenberg treats libraries as hallowed spaces. "We are sitting here today in an incredible public library solely because you and I have inherited from the generations that came before us an institution born of a principled commitment to advance the public good…because everyone should be able to make something better of themselves."
As he points out, people in red states and blue states have worked across societal divides for many decades to pass on this rich legacy. Where else do we find a place, which will let us – encourage us – to remove valuable assets from the premises and trust us to return them on the honor system?
And we learn how digital natives (the young people who've grown up with today's communications technology) are the most likely generation of Americans to visit the library building and to access it online. They're drawn in part by newly established facilities at many libraries where patrons create their own content, from videos to music. And a wide array of other services are now offered free at your local library (instruction for people needing help with English as a second language, lecture series on public issues, early literacy training and so much more).
Program 277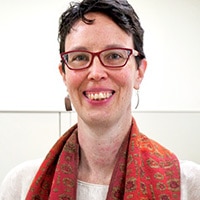 If I had to buy all the books that I check out, if I had to rent the room, instead of getting free access to a meeting room…what does that add up to relative to the taxes that I pay?"
—Larra Clark, Deputy Director, American Library Association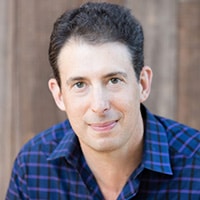 I can tell you about so many stories I heard from people who discovered something fundamental about themselves in a library, who grew more independent, more self-aware, more strong, more resilient, more interested in the world, more engaged as citizens because of time they spent in libraries."
—Eric Klinenberg, New York University sociologist, author,
Palaces for the People

Noah Solomon, a Mass. grocery store manager, reading aloud to daughter Anabel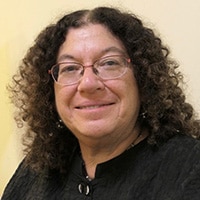 We know that the more you use your brain the better your brain gets. So reading is a tremendous exercise for all of those different parts of the brain."
Perri Klass, MD,
pediatrician and author
The many advantages of reading to — and with — young children
A child's acquisition of language is one of the great wonders of human development. The apparently meaningless sounds babbled by infants and toddlers are how they begin practicing rhythm, volume and tone in speech. And associating the spoken word with the printed word represents a remarkable leap in the functioning of our brain.


In this segment, we examine the importance of early literacy, starting with the simple act of reading aloud to a very young child. Librarians, pediatricians and others weigh in on how these bonding experiences demonstrate for children that reading can be a source of pleasure (just ask a toddler who requests to be read the same story over and over). But it also enhances crucial brain development in the first years. In particular, when a caring adult and the child interact, through questions and reactions to the story, it supports active learning. And this can set a child on a path for later academic success.

But the flip side of this is that children raised with a language deficit may be disadvantaged. It's sometimes called the 'word gap'. They're being read-to less and seeing fewer books in the home and hearing a narrower vocabulary spoken around them.

Program 278

If you take a child and you don't expose him to different cultures through books and through reading, when they get to school, when they get in public, they're lost."

Richard Ashby, library director,
McKees Rocks, PA

I'm always surprised at how the kids make these connections from the books to the play area, to their friendships. It's amazing how much they really do absorb."

Kelly Linehan, library director,
Waltham MA

Imagine a child who is well behind literacy standards by the third grade. On average, they don't catch up. So they stay far behind. Many of them don't graduate high school."

Arthur Rolnick, economist, University of Minnesota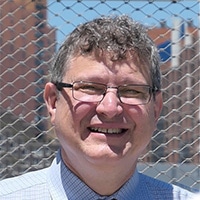 To the extent that children have limited exposures to high quality language and are exposed to highly stressful environments, that puts those children at risk for not being ready to start school."
Alan Mendelsohn, MD, pediatrician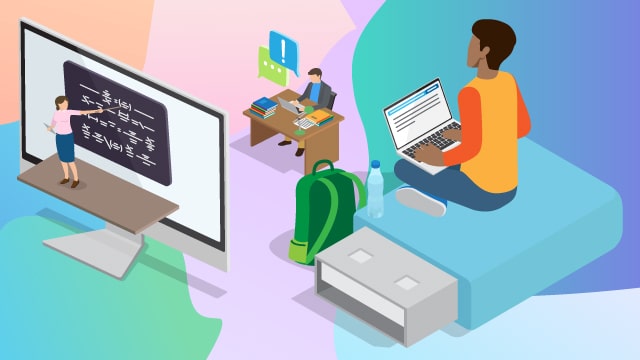 Sifting Fact from Fakery Online
Although the internet has bestowed many stunning advantages on modern society, there's also a dark side. It includes the dissemination of unfounded rumors, outright hoaxes and kooky conspiracy theories that may reinforce our own fears and biases — but bear little relation to reality. And when Russia weaponized the internet to interfere in U.S. elections, it threatened our democracy.
Here we consider the constant imperative of distinguishing fact from falsehood online. How can we tell whether information is reliable? We'll hear from the CEO who leads Wikipedia, which tests for valid information in the 50 million articles they've published online; a librarian who wrote the American Library Association poster, "How to Protect Yourself from Fake News"; and the Executive Director of the Digital Public Library of America.
Program 279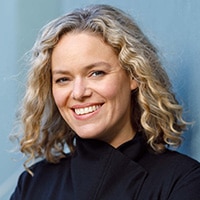 The role of libraries can be having conversations with communities not about what to think, but about how to think, and how to navigate what information is put in front of us."
Katherine Maher, CEO,
Wikimedia Foundation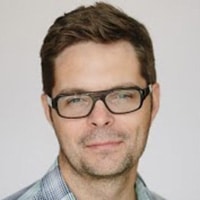 The resources and the professional practices that we have honed over decades and centuries in creating a space for people to come and engage with knowledge…are more important than ever now."
John Bracken, Executive Director,
Digital Public Library of America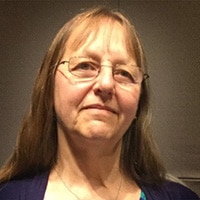 People often don't have time to really think about selecting the best source they can, so they select the first source that comes up, which is not necessarily valid information."
Joanna Burkhardt,
University of Rhode Island librarian
To learn more
Hear our report on NPR's Here and Now about how public libraries have helped school students, who were required to learn remotely during the pandemic
single-product.php