Rueben Martinez, The Literary Barber
Program 34 • 29 mins
CDs available via special order. HumanMedia ®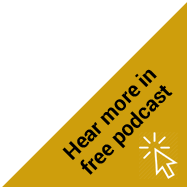 content-single-product.php
A high-energy, high-minded segment, this profile of literacy activist Rueben Martinez will excite you. He's impassioned, fearless, and frenzied, a true proponent of the power of words and their ability to push children to success. Born to coal mining parents in a poor, neglected section of Arizona, Rueben Martinez now calls Santa Ana, Calif., his home, the place where he started as a barber, and where he now also runs two multilingual bookstores. A truly uplifting story of odds overcome, this man now turns his attention to improving the odds of others in his community.
Themes
How does a barber become a champion of literacy?
Where does the commitment to community come from?
How has reading changed one man's life to make the world better through sharing the gift of literacy?

Do you want your child to be ahead of the line or at the back of the line, moms and dads? You have to support, endorse, and read to your kid… if you do that, your kid will be at the head of the line… and be someone special in this world. Reading does it!"
—Rueben Martinez, literacy activist, bookstore owner, and barber
single-product.php