Mindful Parenting
Program 16 • 29 mins
CDs available via special order. HumanMedia ®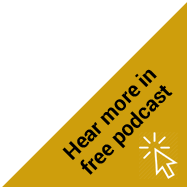 content-single-product.php
Parenting today is performed in the face of an almost impossible arsenal of influences. Such influences can cloud, distract, and even displace the parent from his or her greatest responsibility: guidance. The Kabat-Zinns, a couple from Lexington, MA, authors, and parents, reach out to their fellow parents in this thoughtful and clarifying episode of Humankind. How to inspire wise choices in your children, create spaciousness in the clutter of the modern world, and foster a creative spirit that will shepherd your child through difficult periods are just some of the topics this vocal and dynamic couple explore.
Themes
How do you create a space for the family to thrive and communicate without interruptions?
What are the ways in which a parent can truly connect with their children?
How does living "mindfully" in the present moment bring you closer to your children?
What do your own experiences as a child have to do with the way you behave now as a parent?

We all have many, many more opportunities; we have so many more options than we think we have, if we just step back. We look at what's going on and we ask ourselves, 'What is most important; what's going to nourish the family?'"
—Myla Kabat-Zinn
single-product.php