product-image.php
Nurturing Moral Development in Children
Program 157 • 29 mins
CDs available via special order.
content-single-product.php
In this provocative dialogue, Richard Weissbourd, who has founded an inner-city school, raised a family and teaches at the Harvard Graduate School of Education as well as the Harvard Kennedy School of government, reflects on the complex process of cultivating moral awareness in young people. He believes young children frequently know the difference between right and wrong, but following their inner "moral compass" requires active nurturing by parents who both discuss real-world choices and model moral behavior in their own lives, including interactions with others. The challenge of moral reasoning and resolving conflicting loyalties are also discussed.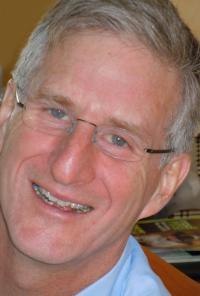 I think peer culture and certainly media culture can have all kinds of negative influences on kids. But I will say this, I do think there's also a tendency for adults to blame peer culture, and to blame the media and to let themselves off the hook. [In some cases] I think it's parents who are themselves not modeling moral behavior, who themselves are immature, in some way."
—Richard Weissbourd, Ph.D., Harvard University psychologist
single-product.php