product-image.php
Healing Our Divided Lives
Program 216 • 29 mins
CDs available via special order.
content-single-product.php
A thought-provoking dialogue with legendary writer and social reformer Parker J. Palmer, about the conflict many people feel between workplace values and their own inner values. He is the founder of The Center for Courage and Renewal, based in Seattle, which helps clergy and people of faith, educators, health care professionals and nonprofit leaders work through these concerns. A long-time voice for infusing education with heart and soul, Parker is the author of nine books, including Healing the Heart of Democracy, A Hidden Wholeness, Let Your Life Speak, and The Courage to Teach. He holds a doctorate in sociology from the University of California at Berkeley and resides in Madison, Wisconsin.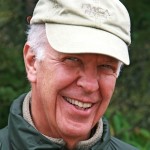 Young people need to know that there are older people in the world who are on this journey, and who aren't afraid of it. I'm afraid that our young people grow up in institutions that keep saying to them, "These questions of meaning that you might want to bring here, these questions of purpose, these questions of, 'Is life worth living? And what's death all about? And who am I? And why am I here?' don't bring them here. Don't bring them to school. Bring them, maybe, to your pastor, or your priest, your therapist, or your parents, but not to these official institutions of education. That's not what we're here for. We're here to talk to you about facts, and dates, and the names of historical figures. We're here to prepare you for dealing with the external world. We're not here to help you negotiate your inner world in any shape, form, or fashion."
—Parker J. Palmer, Founder of The Center for Courage and Renewal
single-product.php