product-image.php
Bernard Lown: The Lost Art of Healing
Program 23 • 29 mins
CDs available via special order. HumanMedia ®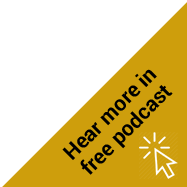 content-single-product.php
In this stirring episode of Humankind, Nobel Peace Prize winner Dr. Bernard Lown expounds on the state of medicine in America. Deploring the paths that mainstream medicine has taken in both patient care and professionalism, Lown offers his vision of the art of doctoring and what constitutes a physician 's responsibility to heal. The dramatic accounts of real-life people and problems throughout his 50-year career will move you and his wisdom will stimulate reflection. Don 't miss this important conversation with a profound individual.
Themes
How can health care become a more human interaction?
How important is language in the doctor-patient relationship?
What is wrong with the health care industry and what can we do to change it?

Now the doctor, by virtue of accepting science so totally, creates a total imbalance, forgetting the art of healing, forgetting the art of engagement, forgetting the art of listening, forgetting the art of caring and ceasing to invest time with the patient. So I believe medicine has lost its human face. "
—Dr. Bernard Lown, physician and Nobel prize winner
single-product.php