Reverend Steve Shick
Program 40 • 29 mins
CDs available via special order. HumanMedia ®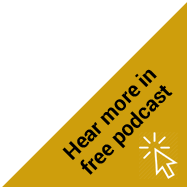 content-single-product.php
Should a church take a stand on political refugees or operate a shelter for the poor? On this episode of Humankind with David Freudberg, we'll meet a committed parish minister, who believes that a congregation has a responsibility to support social justice in the community at large. Reverend Steve Shick, a Unitarian Minister from Haverhill, MA, practices what he preaches with his own congregation. He believes people in a religious community should connect to share ideals and join together to help others in need in the community. His study entitled "Just Congregations," found that when a congregation reaches out to others and takes on a purpose, the congregation tends to grow in size and becomes more active. This reaching out leads to healthy communication amongst its members; the entire community benefits when people get involved. Shick reveals his own personal odyssey, leading him to service and the sense of community that drew him to the Unitarian faith. He also relates the experiences of those people who have become more involved and the profound impact it has had on their lives. He believes that it is only through interacting with others do we learn about ourselves. Don't miss this thought-provoking look at the intersection of faith and community on Humankind.
Themes
What is the role of a minister in leading his congregation to promote social justice?
What is the spiritual/social responsibility of congregations to become involved in their communities?
How does reaching out to the community transform the people in a religious congregation?

I think it's a microcosm within congregations of the same struggle that we have as a nation. It's the same issues."
—Reverend Steve Shick
single-product.php