product-image.php
Special Children
Program KS3-2b • 29 mins
CDs available via special order. HumanMedia ®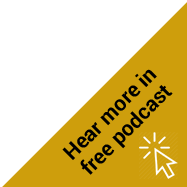 content-single-product.php
Albert T. Murphy comments compassionately on lessons gained from his life's work with special needs children and helping their parents cope. The author of "Special Children, Special Parents," Murphy looks at the hidden potential within all people, regardless of their present state.
Note: This is part of our series, "Kindred Spirits," which contains four volumes of 12 half-hour segments.

If you think of living in its most ideal sense as a process of inventing yourself, of creating yourself, to me the best opportunity for creating one's self is in a healthy relationship with another person… While a child hopefully is growing, I will be growing as a function of that relationship… As I look at that child, I can't deny that I'm looking at myself. We see things not as they are but as we are.
—Albert T. Murphy
single-product.php