The Rights of Civilians
Programs 289, 290
CDs available via special order. HumanMedia ®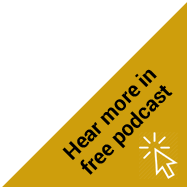 content-single-product.php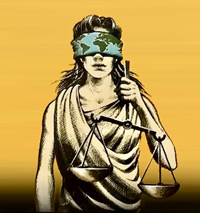 "I actually have a question for you," said a victim, who testified against an accused war criminal in open court. "I just want to know, don't you have any feelings? How can you do this to women and children?"
It's a question many are asking in the wake of Russia's February 2022 invasion of Ukraine. The Russian military has committed war crimes there, declared U.S. Secretary of State Antony Blinken March 23. Civilian targets have repeatedly been hit and millions have fled their homes.
In this documentary, we explore whether the rule of law can help to limit the worst horrors of war and hold transgressors accountable. What are the consequences when a country violates international human rights protections?
We'll consider the history of tribunals intended to safeguard civilians:
From the Nuremberg trials based on Nazi atrocities in WW2. To the time a victim of Slobodan Milosevic — known as "the Butcher of the Balkans" — confronted him at trial, as quoted above. To the International Criminal Court (ICC), which has now opened an investigation into Russian conduct in Ukraine.
You'll hear comments by Linda Thomas-Greenfield, U.S. Ambassador to the United Nations. The late journalist Walter Cronkite describes his emotions as Nazi leaders entered the Nuremberg Tribunal and Benjamin Ferencz, now age 102 and the last surviving Nuremberg prosecutor, reconstructs the history. Also, Gabrielle Kirk McDonald, an American federal judge tells what it was like for her personally as she presided over trials in the Balkans. And we examine events around the founding of the ICC — considered a milestone for the rule of law, which incorporates the rights of women among other new protections for civilians.
single-product.php