product-image.php
Compassionate Friends
Program 178 • 29 mins
CDs available via special order.
content-single-product.php
The parental agony of losing an infant, child, teenager, or young adult—to illness or accident—afflicts over 100,000 American families each year. Typically it is a shattering experience for the bereaved family. But for the survivors, life goes on, permanently changed. In this moving episode, we visit with Bob and Chris Lewis of Minneapolis, MN. In 1989, their beloved teenage son died suddenly from a car accident. Shortly afterward, they were invited to join the Compassionate Friends, a support group for grieving parents, operated at no charge throughout the US and in dozens of countries worldwide. Here they tell the story of their painful loss, how they came to terms with it, the way it altered their view of life and their spirituality, and their decades-long work as volunteers with other bereaved parents in the Compassionate Friends.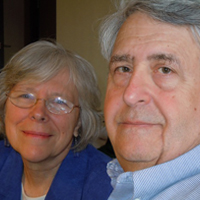 We don't know how things will work out, could be written in the sky by a skywriter. That is a major learning experience about this. I have a bumper sticker on my car that is really put on there in jest, and you maybe have seen it. It says, "Oh, no, not another learning experience!" and it's meant to be a joke. But one of the big learning experiences about this loss for me was I don't control anything. I hardly control what goes on in my own house in the morning. It was a stunning about-face in my own view of myself as I relate to the world."
—Chris Lewis, bereaved parent, member of Compassionate Friends
single-product.php