product-image.php
Journey for Recovery
Programs 101, 102 • 58 mins
CDs available via special order.
content-single-product.php
A superb introduction to quality-of-life skills for cancer patients. Rather than regard their diagnosis as a death sentence, these patients practice self-care techniques that help them withstand the stresses of serious illness and build up their body's natural defenses. Hear top physicians explain the health benefits of relaxation exercises, breath work, use of healing imagery, writing down thoughts and feelings in a journal and other mind/body practices. These techniques can help reduce cancer pain — and pain medication — and can help to alleviate a patient's emotional burden during illness. With Drs. Martin Rossman, Ann Webster, Donald Abrams, James Gordon, Annette Stanton, Herbert Benson, Andrew Weil and others.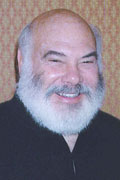 Decreased immune function leaves us more vulnerable to malignant growth. Cancer patients need to work in the area of doing things to improve interactions of their emotional life with their immune system functioning."
—Andrew Weil, MD, University of Arizona Program in Integrative Medicine
single-product.php