product-image.php
A Letter from Unity Village
Program KS1-3b • 29 mins
CDs available via special order.
content-single-product.php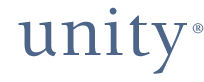 A history and profile of Missouri-based Unity School, publishers of "Daily Word" magazine. The program highlights Unity's practice of unflagging positive thinking and concludes with a poem on faith read by James Dillet Freeman.
Note: This is part of our series, "Kindred Spirits," which contains four volumes of 12 half-hour segments.
single-product.php