product-image.php
Giving Youth a Voice
Program 136 • 29 mins
CDs available via special order.
content-single-product.php
Barbara Cervone, a lifelong educator who started a network of small schools and later became a grantmaker involved in investing hundreds of millions of dollars in public schools, undertook a new venture in 2001. She founded What Kids Can Do as a national effort to amplify the voices of young people, especially those marginalized by race and poverty, and to finds ways for them to be heard in policy debates about school, society and world affairs. Central to the vision of What Kids Can Do is a belief: that youth offer a vast, under-tapped ? and under-appreciated ? resource for helping society, if only we would listen. The group's publishing house, Next Generation Press, has released more than a dozen books and videos, including bestsellers, featuring the fascinating stories and ideas of youth.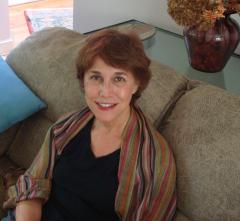 What I really became more keenly aware of is the real capacity of young people to be knowledge creators, as opposed to simply folks who memorize other people?s knowledge, or receive other people?s knowledge, and that they, in fact, can be active contributors in their community."
—Barbara Cervone, founder of What Kids Can Do
single-product.php