product-image.php
Remembering Anthony DeMello
Program 222 • 29 mins
CDs available via special order.
content-single-product.php
The late Anthony de Mello touched millions with a spiritual message that blended a philosophy of mindfulness often associated with Buddhism, his Catholic faith in God and cultural influences absorbed from his native India. Always with humor, he offered a bold explanation of the ways we deceive ourselves; and provided a healthy approach to finding a deeply satisfying life instead. De Mello became a Jesuit priest in his twenties, received a degree in pastoral counseling from Loyola University in Chicago and served as director of the Sadhana Institute of Pastoral Counseling in India until his sudden death of a heart attack at age 55. He believed we spend most of our lives sleepwalking and exhorted listeners at his highly popular retreats to "Wake up!" He is author of the spiritual classic The Way to Love among other books. We present the colorful de Mello recorded at one retreat, at Fordham University in New York, shortly before his death. Also heard are comments of University of London theologian Michael Barnes, who has studied de Mello's teaching.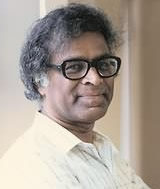 The first thing you need to wake up is to face the fact that you don't like being woken up. You'd much rather have all of these things, which you were hypnotized into believing are so precious to you, so important to you, so important for your life and survival. Second, understand that maybe you've got the wrong ideas and it's these ideas that are influencing your life and making it the mess that it is and keeping you asleep. Ideas about love, ideas about freedom, ideas about happiness, etc."
—Anthony de Mello
single-product.php