content-single-product.php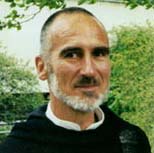 A spiritual intimacy comes through in these warm remarks by Brother David Steindl-Rast, a Benedictine monk. He talks of finding gratefulness and joy throughout the inevitable peaks and valleys of the inner journey.
Note: This is part of our series, "Kindred Spirits," which contains four volumes of 12 half-hour segments.
Additional Information
single-product.php
Our Stories
Related Programs
Staff Picks
Resilient Nurses

A no-holds-barred look at the stressful conditions in which many nurses work: the long hours, the emotional toll, the rapid pace, and the way that technology and institutional practices can make it hard to form a caring bond with patients.

Simple Relaxation Exercise

A 15-minute stress reduction session to calm the body and mind.

Libraries Reimagined

In 2019 Americans visited the library more often than they went to a movie or attended a sporting event. But far from institutions of the past, libraries today are rapidly evolving, ensuring free access to knowledge and protecting democracy.