content-single-product.php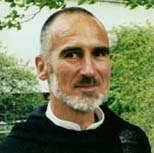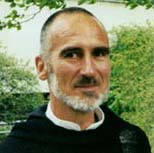 A spiritual intimacy comes through in these warm remarks by Brother David Steindl-Rast, a Benedictine monk. He talks of finding gratefulness and joy throughout the inevitable peaks and valleys of the inner journey.
Note: This is part of our series, "Kindred Spirits," which contains four volumes of 12 half-hour segments.
Additional Information
single-product.php
Our Stories
Related Programs
Staff Picks
Resilient Nurses

A no-holds-barred look at the stressful conditions in which many nurses work: the long hours, the emotional toll, the rapid pace, and the way that technology and institutional practices can make it hard to form a caring bond with patients.

The Power of Nonviolence

The Power of Nonviolence seeks deep solutions to this vexing problem. We turn to wisdom teachings across our great spiritual traditions for guidance—and inspiration—on how the lasting wounds can be healed.

The Spiritual Care Podcast

Announcing our new podcast about the fascinating field of "spiritual care". We explore how chaplains, health care providers, social workers and other caregivers work to bring a healing, supportive presence to students, medical patients, armed service members, and more.