content-single-product.php
A new free service from Humankind, more episodes to come 
Here's how to subscribe to The Spiritual Care Podcast!
On The Spiritual Care Podcast you'll hear stories of caregivers (chaplains, nurses, social workers and many others). They provide spiritual support for people in need, and often in distress. They're trained to be inclusive, not exclusive.
These professionals serve in multiple venues, including hospitals and hospices, colleges, the military, prisons, retirement communities, first-responder services, community organizations and other settings. They face a range of social concerns: diversity, war and peace, health care, people who've been marginalized, families in crisis, etc.
As caregivers, they offer a sympathetic, non-judgmental ear to people encountering times of challenge, unease and sometimes loss of meaning. Our podcast explores the skills they bring to the profound act of listening.
The Spiritual Care Podcast, with Humankind host David Freudberg, is non-sectarian and features voices from a variety of faith traditions and walks of life. We also honor the many people on a spiritual – but not necessarily religious – journey.
Our stories may be of interest to anyone wishing to learn more about how to listen and care. This new series may appeal to diverse listeners: spiritual congregations, social workers, medical professionals, theologians, nonprofit leaders, academic administrators and school guidance counselors, military members, human resources professionals, social activists representing vulnerable communities, and participants in other organizations.
The heart of our podcast is stories of personal transformation, as experienced in the lives of the people cared for — and the caregivers themselves. Our aim is to acquaint listeners with the practice of spiritual care and to stimulate reflection about the inspiring stories presented.
Playlist
---
Subscribe
Here's how to subscribe to The Spiritual Care Podcast!
---
Part 1 | Interfaith Understanding on Campus
We hear from Vanderbilt University (Nashville, TN) campus chaplains and students, representing different traditions, on the challenge of promoting interfaith understanding in a complicated an diverse world.
Part 2 | Safe Place in a War Zone
We profile a military chaplain who served in Afghanistan and who has been absorbed by questions of war and peace — and who ultimately resigned from his role as an army chaplain over American drone policy.
Part 3 | Caring for People at the End of Life
We hear from remarkable professionals who accompany — and learn from — people in their their final chapter of life.
Bonus | Hospice Doctor
Joel Bauman, MD, a geriatrician now working in a hospice, describes ways that physicians are called to provide compassionate support and sometimes spiritual care of dying patients.
Interfaith Understanding on Campus
We hear from chaplains and students on a college campus (Vanderbilt University in Nashville, Tennesee) with a long tradition of promoting dialogue among various groups. How can chaplains act as bridges between people of different traditions? What are the teachings of love for neighbor found all great religious philosophies? What can we learn from potentially rich exchanges honoring diversity? How can students be encouraged to 'stretch out' and discover new truths. How can we face and mitigate the prejudices and preconceptions that most people carry with them? And what role can interfaith service activities play in breaking down barriers?
Beyond just tolerating other people's views, and other people's experiences, we can find a way to relate to them, and to respect them for what they are, and to embrace them, in a sense, and see them on equal footing."
— Vanderbilt Univ. student Shawn Kerry
Safe Place in a War Zone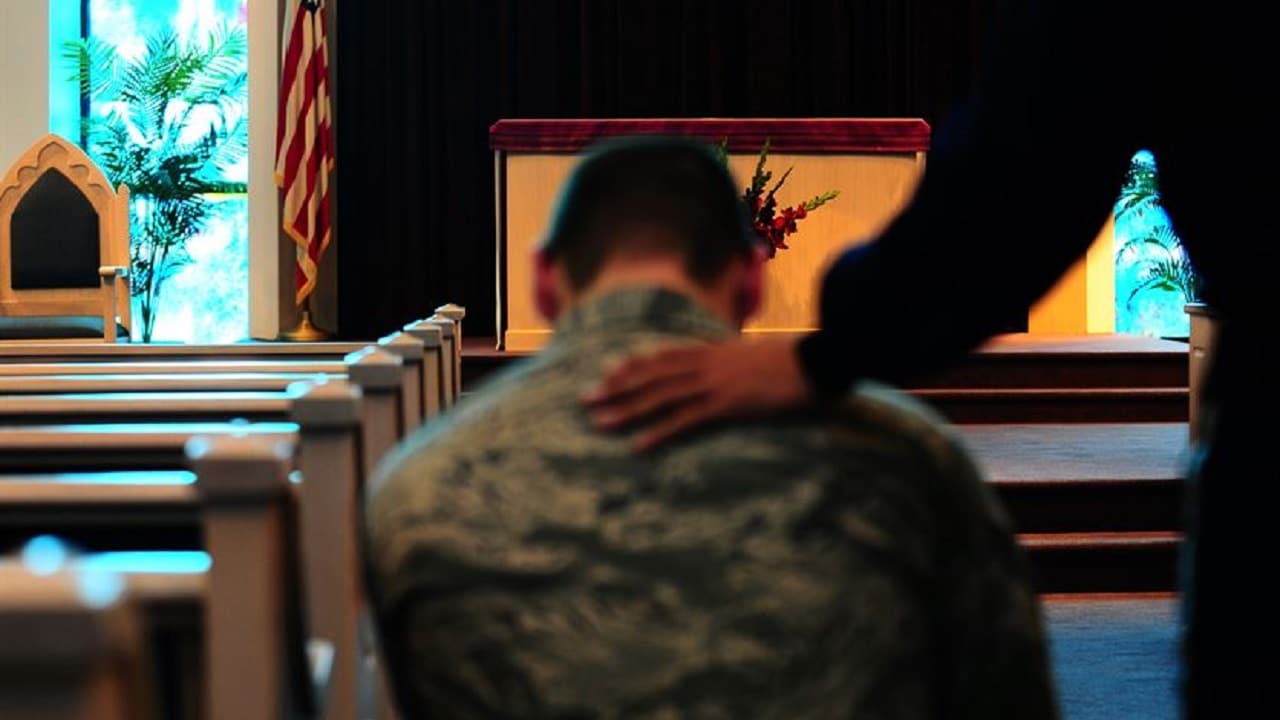 Rev. Chris Antal, a Unitarian Universalist minister in the town of Rock Tavern, New York, was drawn to service in response to the attacks of 9/11. He entered military chaplaincy partially as a way to help soldiers who are prone to harming themselves in the wake of war. He also wanted to bring a "liberal voice into a very conservative chaplaincy," consistent with the commitment of his tradition of acceptance for people representing different faiths and sexual orientation backgrounds.
In this profile, Rev. Antal explores how he was drawn to faith-based engagement with indigenous religious leaders, where he was stationed at Kandahar Air Base.  "I was uniquely equipped to engage in interfaith dialogue" with Muslims. But what's it like to be a spiritual presence in a war zone? What's the duty to honor the lives of human beings who die in war, whether from your side or the "enemy"? Rev. Antal grew disenchanted with the U.S. military policy of deploying unmanned aircraft (drones), which are often associated with civilian casualties. In 2016, he resigned in protest from his commission as a chaplain in the Army Reserve and, after a Congressional inquiry, received an honorable discharge. We end this episode with an excerpt of Rev. Antal's moving sermon about modern war.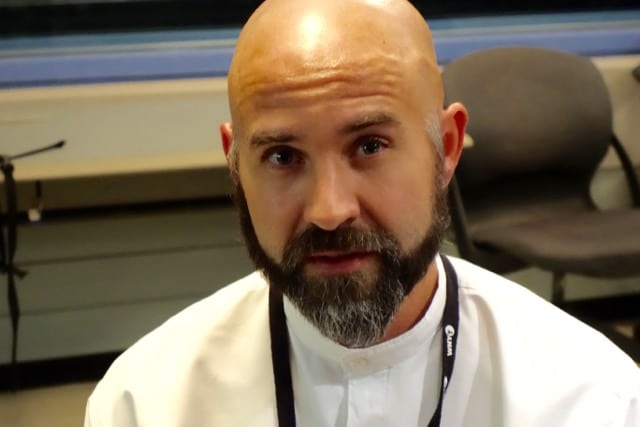 I was challenged with the question, 'Why, and for what?'  And that question came to me from the people I was serving as the chaplain, in most cases. It's a question that I'd asked myself… I wasn't the chaplain who was going to give the Army answer, or the religious answer even, per se. I never saw spiritual care as about helping anyone feel good.  Spiritual care is, for me, about living well.  And living well means at times holding appropriate pain, including moral pain like guilt, and regret."
— Rev. Chris Antal, Army chaplain (ret.)
Caring for People at the End of Life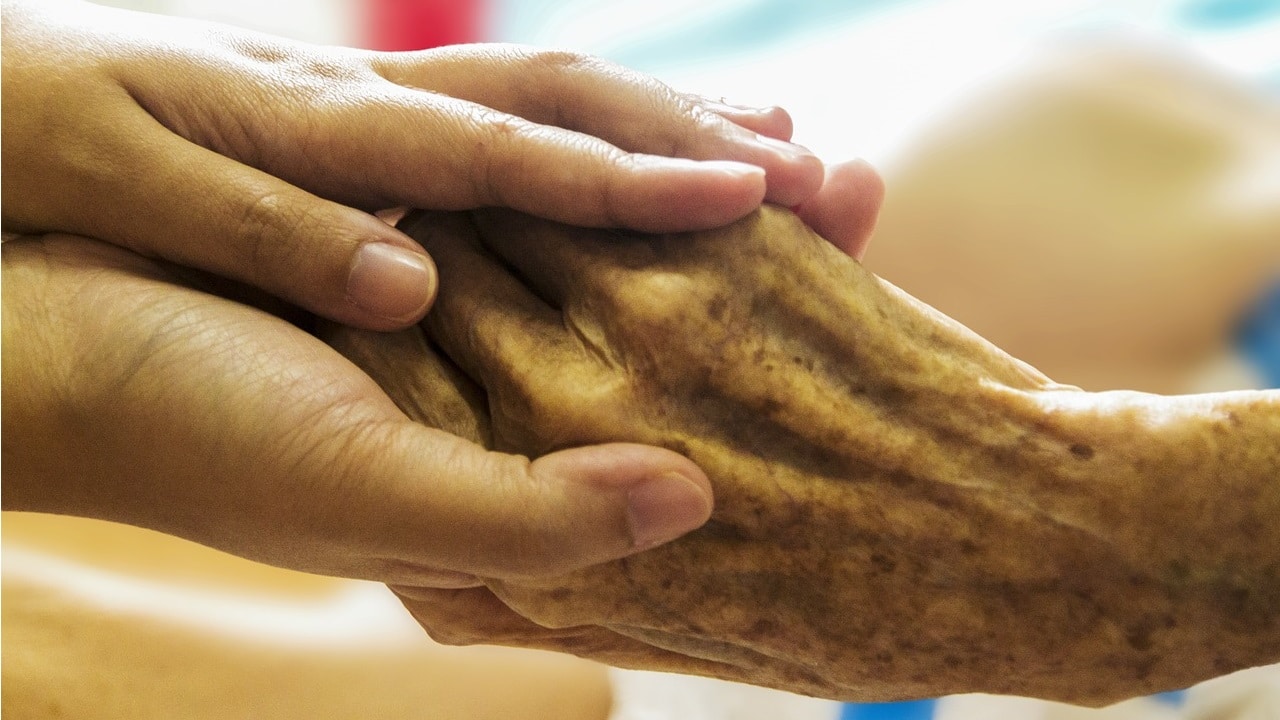 At the end of life, when most people need medical care and emotional comfort,  some turn also to chaplains for spiritual support. In this episode, we hear from two chaplains in Massachusetts: Nancy Small, a Catholic oblate serving patients near Worcester; and Rev. Beth Loomis, Director of Pastoral Care and a United Church of Christ minister, based at Mt. Auburn Hospital in Cambridge. What are the challenges of serving those facing their final chapter? How do chaplains comfort people as they try to make sense of the kaleidoscope of their life experiences, including joys and regrets? How do hospice staff, including nurses and social workers, affirm that everyone's life has worth and meaning?
We also hear the candid reflections of a dying patient, Brian Noone, recorded with his devoted wife Rosalie by his side. Listen to a beautiful rendition of Love Call Me Home, a hymn sung by the Hallowell Singers, a Vermont-based chorus that performs in the rooms where hospice patients stay.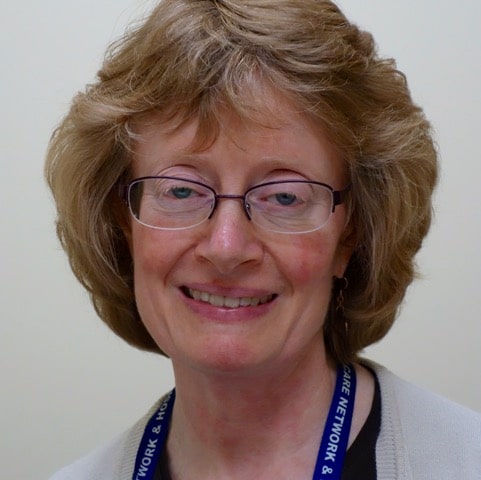 It's very natural, at that point in life, to start to look back on life, and ask questions about, "What has my life meant?"  I remember being told once that everyone needs to know that their life has mattered, that their life has had meaning."
— Nancy Small, hospice chaplain
Survey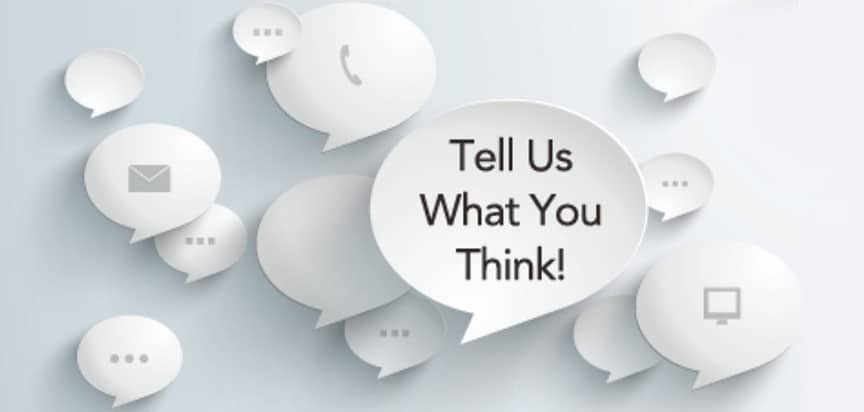 Would you give us 2 minutes of your time to take our quick survey? It will help us learn how The Spiritual Care Podcast can be of service to you and others — and to improve! Thanks.
The survey is available here.
Written and produced by DAVID FREUDBERG
Studio recording by NOEL FLATT
Editorial support by David Cruz, Cathy Graham, Andrew Andresco, Brian K. Johnson
© 2018 Human Media
Presented in association with the BTS Center. Funding provided by the Henry Luce Foundation.
single-product.php