product-image.php
Uncommon Ground
Programs 42,43 • 58 mins
CDs available via special order.
content-single-product.php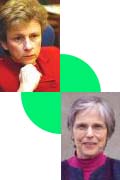 In the wake of two abortion clinic shootings in Boston, two apparent enemies choose to break ranks and talk with each other. What ensued is one of the most mysterious, triumphant, and moving conversations between pro-life and pro-choice activists. In this two-part special of Humankind, listen to the astonishing story of women who focused on understanding rather than divisiveness, hope versus blame, and love over hate—in spite of their differing beliefs. Hear how the talks became instruments of peace and connection, how hearts shifted, and what changes emerged—and those which didn't. It will surprise you and exhort you to recover the lost art of listening.
Themes
What brought pro-life and pro-choice advocates together for dialogue?
What did the women who participated in the dialogue learn?
Why is it so difficult for opposite sides to meet and discuss the issues that divide them?
How can face to face dialogue help break down the stereotypes that opposing sides hold onto?
What can a person learn from listening to someone with whom they strongly disagree?
It was a very terrible day, a very dark day… [but] the experience we had together, I could never, at that time, have thought it possible."
—Barbara Thorp, director of the Pro-Life Office of the Catholic Archdiocese of Boston
single-product.php