product-image.php
Unintended Consequences
Program 170 • 29 mins
CDs available via special order.
content-single-product.php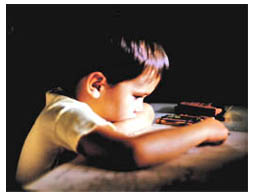 The National Council on Alcoholism and Drug Dependence estimates that in the United States more than half of all adults have a family history of alcoholism or problem drinking, and over seven million children live in a household where at least one parent has abused alcohol. These 'children of alcoholism' frequently bear emotional scars. The imprint of a drunk parent—sometimes angry, sometimes neglectful—can run deep. And that childhood pain often gets played out later in adult relationships. In this episode, we hear powerful stories from four people in their teens and twenties, who were raised by alcoholics. Support groups for individuals affected by the drinking of others have operated in many communities for more than sixty years.  Attendance is free at Al-Anon (for adults, it was established by a woman known as Lois W., whose husband founded AA), and at Alateen, its program for teenagers who've been raised in a home where alcoholism is present. Participants share their struggles, gain support from the experience and wisdom of others, and learn time-tested principles for how to handle this common problem.
One of the most powerful things I've learned in my recovery in Alateen, and later in life in Al-Anon, is something we refer to as the Three C's: I didn't cause it, I can't control it, and I can't cure it. And the day that that light bulb turned on for me, and I really realized that it had nothing to do with me—and my parents were sick and suffering—was one of the most liberating days of my life. Hurt people hurt people. You know, my parents weren't mean to me, or critical of me, or abusive towards me because I deserved it. That was a manifestation of their illness."
—Aidan, whose parents were both alcoholics
single-product.php