Walking through the Storm
Program WTTS • 4 hrs
CDs available via special order. HumanMedia ®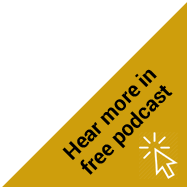 content-single-product.php
As heard on National Public Radio (NPR) and Public Radio International (PRI), there are 4 one-hour programs in this series. You can listen to free excerpts or download audio MP3s to your computer.
Two striking facts from the National Institutes of Health (NIH):
• 42% of Americans are likely to get some form of cancer:
• 65% of patients now survive the disease!
This trend highlights the importance of enhancing quality of life for survivors, as illustrated in Walking through the Storm. To complement traditional treatment, survivors are now flocking to hospital-based relaxation classes and support groups where extraordinary friendships bloom and psychic wounds are soothed. Many people turn to personal practices such as spirituality, journaling, cognitive techniques — to reduce the "worry cycle" — and humor! This integration of high-tech care with natural healing (Integrative Medicine) represents one of the most fascinating movements in medicine today.
In these programs, an extra dimension comes across while listening to the human voice express this subject. These sound-rich documentaries present leading experts as well as moving first-person accounts by survivors that will uplift anyone facing serious illness. Walking through the Storm can educate friends and family, helping them to understand the experience of their loved one.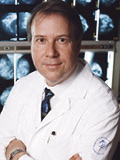 I have treated between 4,000 and 5,000 women with breast cancer and certain commonalities emerge. If a patient believes they are going to do poorly, they are going to do poorly. If a patient is upbeat and a fighter, in my opinion they do better partially because of that attitude."
—Patrick Borgen, MD, Chief, Breast Service
Memorial Sloan-Kettering Cancer Center, New York, NY
Program Listings for This Series
1: Journey for Recovery (Humankind programs #101 and 102)
  Hear Free Excerpt and Learn More
Part A: Cancer patients confront their fears — real and imagined; and a scientific look at the mind/body connection.
Part B: How relaxation exercises and healing imagery can diminish cancer pain; and the health benefits of keeping a personal diary.

2: Will to Live (Humankind programs #60 and 69)
  Hear Free Excerpt and Learn More
Part A: Cancer patients find a remarkable human connection in supportive dialogues with other patients.
Part B: Physician Rachel Naomi Remen counsels patients drawing from her own bout with a life-threatening illness.

3: Humor and Health (Humankind programs #92 and 93)
  Hear Free Excerpt and Learn More
Part A: Hear professional comedians who are cancer survivors and learn the health benefits of humor and laughter.
Part B: Playwrights who've used the stage for humor and poignant insight about their journeys through illness.

4: The Power of Belief (Humankind programs #97 and 98)
  Hear Free Excerpt and Learn More
Part A: Whether or not people of faith, cancer patients go deeply into themselves to ponder their lives.
Part B: A rabbi whose daughter died of cancer teaches martial arts to young patients, helping them find inner strength.

BONUS: Simple Relaxation Exercise with Dr. Lockewood Rush
  Listen Free Now in its Entirety
A 15-minute stress reduction session to calm the body and mind. This guided meditation is included as a bonus.
single-product.php