product-image.php
After Effects of War with Christal Presley
Program 189 • 29 mins
CDs available via special order.
content-single-product.php
At one time they called it "shell-shocked" or "soldier's heart." But today, medical science recognizes Post Traumatic Stress Disorder (PTSD) as a syndrome afflicting many people who've experienced the anguish, fear, and pain of military violence. Millions of soldiers have been deployed to Iraq and Afghanistan, and Vietnam before that. Some came home emotionally damaged by war. This is the story of Christal Presley, a Georgia woman whose father was drafted to Vietnam at age 18 and returned in 1970 with 100% emotional disability. Inevitably, this affected family dynamics of the home she grew up in, leading to a long estrangement from her father. Christal, in turn, experienced "secondary trauma." But in a gesture of healing, father and daughter reconnected for a month's worth of daily conversations, as movingly recounted in this episode.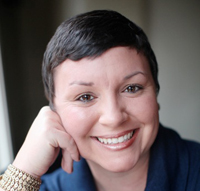 I feel like I really became an adult for the first time, during these thirty days of conversations. I guess we all view our parents as these almost super-human people, and there's the expectation, so often, that they're supposed to be perfect, and they're supposed to know all the right answers and do all the right things. And I was able to see my Dad as a scared kid. As somebody whose life was completely changed by an experience that he had no control over. And somebody who came back a very broken person, and was never truly able to reintegrate himself back into society."
—Christal Presley, author of "Thirty Days with my Father"
single-product.php