content-single-product.php
Known as the "conscience of Congress" and a civil rights icon, John Lewis died in July 2020 at age 80. The son of humble Alabama sharecroppers, John Lewis spoke from the stage on live national television at the massive March on Washington by the Lincoln Memorial in August 1963 – the day Rev. Martin Luther King delivered his I Have a Dream speech. He was 23, the youngest person to speak at the event. Two years later, at a non-violent demonstration for equality, Lewis was beaten nearly to death by police in Alabama in an incident that came to be known as Bloody Sunday.
Although slightly scarred from the attack, John Lewis recovered. He stayed the course for civil rights and was eventually elected to Congress. Mr. Lewis represented a district in Atlanta, serving 33 years. Our interview took place in June 2007 at a room in the Capitol, which overlooks the Lincoln Memorial where he'd addressed the nation 44 years earlier. We present here David's full interview with John Lewis. (Excerpts are also heard in our documentary about democracy, entitled A Union of Citizens.)
Only cancer could stop John Lewis, but to borrow the title of historian Jon Meacham's upcoming biography about the Congressman, "his truth is marching on."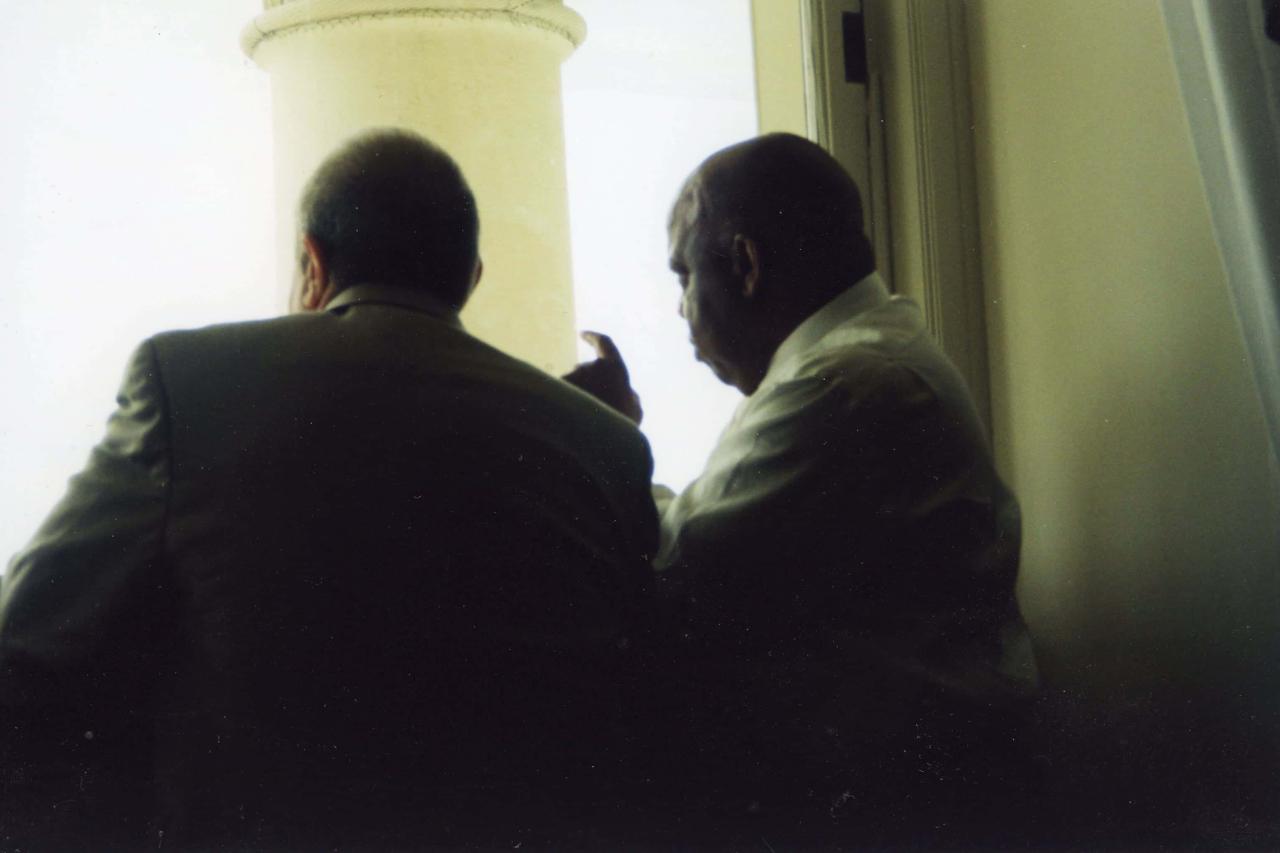 Congressman Lewis pointing out the place at the Lincoln Memorial where he addressed the 1963 March on Washington, with host David Freudberg.
See this powerful pictorial commemoration of ceremonies as John Lewis lay in state at the United States Capitol.
single-product.php