product-image.php
Kindred Spirits Vol. 1: INNER PATHS
Program KS1 • 6 hrs
CDs available via special order. HumanMedia ®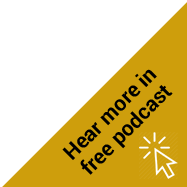 content-single-product.php
Program 1a) WORDS OF WISDOM. The series opens with an inspiring "sampler" of song, poetry and prayer from various paths, interwoven in the spirit of unity. This rich lore has been handed down to each generation for all who seek spiritual discovery and renewal.
Program 1b) THE MONK WITHIN EACH OF US. A spiritual intimacy comes through in these warm remarks by Br. David Steindl-Rast, a Benedictine monk. He talks of finding gratefulness and joy throughout the inevitable peaks and valleys of the inner journey.
Program 2ab) A LIVING SILENCE. Originally heard on National Public Radio, this documentary looks at the process of contemplation — a practice known to searchers in all traditions. Those interviewed are Quakers, who worship in silence. "The power of silence," smiled one woman knowingly, "is that you can't talk your way out of it." Still, reflections on the value of group meditation, and an extensive review of the Quaker philosophy of equality, make this well worth a listen.
Program 3a) LOST CHRISTIANITY. The author of "Lost Christianity," Prof. Jacob Needleman reports on his conversations with contemporary seekers who seem to have re-discovered a living dimension of God as taught by Jesus. Includes readings from the "Desert Fathers."
Program 3b) A LETTER FROM UNITY VILLAGE. A history and profile of Missouri-based Unity School, publishers of "Daily Word" magazine. The program highlights Unity's practice of unflagging positive thinking, and concludes with a poem on faith read by James Dillet Freeman.
Program 4a) A HUMAN FAMILY ALBUM. For anyone seeking the oneness of humanity, this extraordinary essay features comments from followers of all the world's major religions: Christianity, Hinduism, Islam, Judaism and Buddhism. Hear what is common to all religious experience.
Program 4b) LAO TSU'S WAY OF LIFE. Photographer/author Jane English borrows some pages from the Tao Te Ching ("The Way of Life"), a poetic guidebook about inner balance. These subtle truths by the ancient sage may be the greatest work in all of Chinese philosophy.
Program 5ab) ISLAM'S HIDDEN BEAUTY. Of the world's great religions, perhaps westerners understand Islam the least. Although extremists sometimes grab headlines, Islam is a vast religious community encompassing a billion people. The most recent of the major religions, Islam's sacred belief in the supremacy of God is strikingly common to Christianity and Judaism. Hear voices of westerners who have turned to Islam as a path of personal realization. Also, a discussion of the heartening book "Islam and World Peace," with excerpts from the last major interview granted by its author, M.R. Bawa Muhaiyaddeen.
Program 6ab) TIBETAN TRUTHS. In this first of two intriguing conversations with widely revered masters of Tibetan Buddhism, His Holiness the Dalai Lama is heard on Side A in a dialogue with David Freudberg recorded at Harvard University. The renowned teacher offers a kindly prescription for clarity in one's mental attitude. He talks of the state of human "enlightenment," from the perspective of one considered the fourteenth reincarnation of an ancient sage. Then, on Side B, Kalu Rinpoche, an eighty-year-old Tibetan Buddhist master, traces personal suffering to its root cause — the state of desire and attachment.

It's easy to forget that the human being hasn't changed so much. All this technology that's happened in the last few centuries is just a second in time."
—Jane English (from KS1-4b)

The basic thing is that everyone wants happiness, no one wants suffering. And happiness mainly comes from our own attitude, rather than from external factors. If your own mental attitude is correct, even if you remain in a hostile atmosphere, you feel happy."
—The Dalai Lama (from KS1-6ab)
single-product.php