product-image.php
Kindred Spirits Vol. 2: SEEKERS
Program KS2 • 6 hrs
CDs available via special order. HumanMedia ®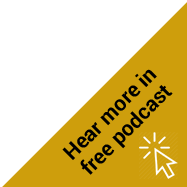 content-single-product.php
Program 1a) THE UN'S OPTIMIST IN RESIDENCE. On one of our
most popular programs ever, Robert Muller, Ass't. Secretary General of the UN, radiates faith and positive thinking as the only antidote to bleakness in our world. Hear how unflagging optimism helped him elude the Nazis.
Program 1b) THE SPIRITUAL IMMUNE SYSTEM.
Mitch Gilbert, the Philadelphia commentator, describes our own innate radar for spotting personal problems and escaping them — through wisdom.
Program 2a) A MEDITATION BY HOWARD THURMAN.
Counting Martin Luther King Jr. among his disciples, Rev. Howard Thurman stamped his spiritual influence on an entire generation. His message of God's universality is evoked through excerpts from his stirring "Meditations."
Program 2b) WOMEN OF FAITH.
Actress Joanne Hamlin looks at the role of outstanding women in America's spiritual history. Among other women of strong faith, Hamlin re-creates the life and philosophy of Christian Science founder, Mary Baker Eddy.
Program 3a) JAMES DILLET FREEMAN.
Conversation and readings by the inspirational poet. His many books and stories have tried to "justify the ways of God to man." Freeman, whose vivid verse has twice been carried for solace by astronauts to the moon, reads and comments.
Program 3b) DAISY NEWMAN.
The relationship between artistic creativity and one's closeness to God is considered in these intriguing remarks by best-selling novelist Daisy Newman.
She reflects on the novel as a medium for exploring the human condition.
Program 4a) DIALOGUE WITH A SUFI MASTER.
M.R. Bawa Muhaiyaddeen, the luminous Sufi said to be more than 100 years old, characterizes the self-defeating predicament of striving for prestige, worldly gain and "magical" powers — instead of divine wisdom and love.
Program 4b) ECSTATIC POETRY OF THE HEART.
Much in the tradition of ancient Persia's transcendentalist Rumi, "Ecstasy of the Heart" by contemporary Ceylonese lyrist Fuard Uduman borrows stunning images from nature to depict the inner human quest for God.
Program 5a) CHOOSING LOVE OVER FEAR.
The author of "Teach Only Love," Gerald Jampolsky, MD, offers his perspective on life as a continuous choice between love and fear. Faith helps one to choose love. Jampolsky's own spiritual evolution is powerfully described.
Program 5b) CENTERING.
Brother M. Basil Pennington discusses prayer as it arises from "the center of our being." The author of "Centering Prayer" explores how to find a place in modern life for meditative practice.
Program 6a) JOURNALISTS OF THE SOUL.
This fascinating segment profiles contemporary journalists who have attempted to document the human spiritual experience. Includes: Ronald Eyre of BBC-TV; Peggy Taylor of "New Age Journal"; and Lex Hixon of WBAI's "In the Spirit."
Program 6b) MR. ROGERS.
For parents wishing to impart spiritual values to their children, Rev. Fred Rogers describes the philosophy underlying his public TV series. He discusses the need for quiet time and the message that difficult emotions can be "mentioned and managed."

The experience of God is a living thing, but the thought about it is an invention of the mind. And by the time the mind gets through, the experience has moved on."
Rev. Howard Thurman (from KS2-2a)

God spreads his canopy of love over everyone. He keeps us under the shade of his grace. He gives us the milk of wisdom and soothes our tiredness. He sends peace to all lives. May we be one in tranquility."
M.R. Bawa Muhaiyaddeen (KS2-4a)
single-product.php