Kindred Spirits Vol. 3: LIFE CHALLENGES
Program KS3 • 6 hrs
CDs available via special order. HumanMedia ®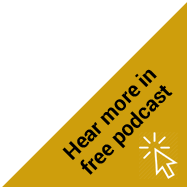 content-single-product.php
Program 1ab) LAUGHTER IS GOOD MEDICINE. Norman Cousins, long-time editor of "Saturday Review," tells how "laughter-therapy," a warm bond with his physician, and Vitamin C cured a crippling spinal disease against 500-to-1 odds. A truly brilliant writer who became a medical researcher at UCLA, Cousins' insistent optimism is an inspiration to anyone down in the dumps. On Part B, Cousins tells how maintaining calm and confidence helped him recover from a massive heart attack.
Program 2a) WHY DOES GOD ALLOW SUFFERING?
This age-old question is considered by Rabbi Harold Kushner, author of "When Bad Things Happen to Good People," who arrived at some soothing answers after facing his young son's death.
Program 2b) SPECIAL CHILDREN.
Albert T. Murphy comments compassionately on lessons gained from his life's work with special needs children and helping their parents cope. Murphy looks at the hidden potential within all people, regardless of their present state.
Program 3a) SURVIVING AUSCHWITZ THROUGH FAITH.
Viktor Frankl in Vienna tells how, as a Jewish psychiatrist, he was imprisoned by the Nazis at Auschwitz. Frankl recognized that only by clinging to "man's search for meaning" could he survive such an atrocity.
Program 3b) THE GIFT OF PATIENCE.
If you yearn for a measure of inner tranquility in a nerve-racking world, this penetrating essay on patience may be what you've been waiting for. A blind student, a harried mother, a nun and others reflect on this precious spiritual resource.
Program 4a) OWNER'S MANUAL FOR THE HUMAN BEING.
Popular author Mitch Gilbert explains how an inner voice in everyone's heart functions as a kind of owner's manual to guide us through each day. Gilbert speaks with remarkable clarity in easily understood language.
Program 4b) GREAT QUESTIONS.
The value of "Philosophical" inquiry as a method of self-understanding is articulated by Jacob Needleman, author of "The New Religions" and other books. He celebrates the human "love of meaning" but warns against "romanticizing the wish for truth."
Program 5a) CONFIDENCE VS. CANCER.
Physician Don Ernesto Contreras of Del Mar, Mexico details the philosophy behind his "body, mind and spirit" approach to cancer treatment, in use for some 30 years.
Program 5b) HUMAN GROWTH IN OLD AGE.
Lois Harris, a Massachusetts-based consultant on the aging process, gives a life-affirming description of the cycles of growth and renewal. She talks of how "slowing down" in the later years can enable one to savor life.
Program 6a) REFLECTIONS ON DYING.
In this sensitive sound portrait, persons who are dying and those who provide counseling to them are heard pondering the questions of life and death from a realistic perspective. Featured is Dr. Elisabeth Kubler-Ross and others.
Program 6b) BEREAVEMENT.
Guitelle Sandman, a mother who in a matter of months lost two of her four children, tells of the painful time of mourning and of ways by which one can adjust to a new life. Her courage is deeply inspiring to those who've suffered a loss.

God created a world where we would be free to choose goodness—without being obliged to—because freely choosing the good is something so precious in God's sight that he's willing to run the risk that we will hurt each other and ourselves, before we get around to it."
—Rabbi Harold Kushner (from KS3-2a)

We run after values that, at the moment of death, become zero. At the end of your life, nobody asks you how many degrees you have, or how many mansions you built, or how many Rolls Royces you could afford. That's what dying patients teach you."
—Elisabeth Kubler-Ross, MD (from KS3-6a)
single-product.php