Passengers
Programs 161, 162, 163, 164 • 2 hrs
CDs available via special order. HumanMedia ®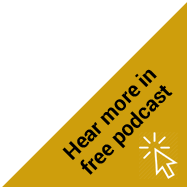 content-single-product.php
What role can public transportation play in building a more livable nation?
Written and produced by David Freudberg in association with WGBH Boston
Most people in metropolitan areas face choices when we travel — to go by car or to use public transit? These decisions have a huge impact on our wallets, on the environment and on our quality of life.
World-class experts, colorful personal stories (including winner of the month-long Car-Free Challenge) and cool stereo sounds of trains! Voices heard include:
Playlist
Part 1: Going Car-Free
The story of a Virginia man who accepted his county's "challenge" to go car-free for a month; plus voices of motorists filling up at the pump; bus riders in a low-income neighborhood and others.
Part 2: The Business of Public Transit
Business people and environmentalists come together: improved public transportation helps to grow the economy, for lots of reasons. Bankers and the Sierra Club on the same side.
Part 3: Cars and Carbon
What is the global warming footprint of cars vs. public transit? Story of a family seeking a low-carbon lifestyle. Also, hear the views of transportation experts, the president of AAA, and others.
Part 4: Taxation for Transportation
Gas taxes you pay at the pump go into a huge pool of federal transportation funds. How should the money be divided up? Plus high-speed rail, pro and con.
Resources
Going places? Try Google Transit, an amazing free resource. Just enter where you're starting from, where you're going and when. It will give you train, bus, bike and pedestrian options for many cities!
Learn about other 'Humankind' programs on the environment from climate-friendly dietary choices to green spiritual congregations.
This carbon calculator helps you determine how much you could reduce your weekly carbon emissions (associated with climate change) to the extent you switch from cars to using public transportation.
The 7 Crazy Subway, Bus, and Public Transportation Stories compiled by the Huffington Post features singers, pantsless riders, and the White Stripes on a bus.
Todd, the commuter we featured in Passengers, took part in Arlington County, Virginia's Car Free Skeptics challenge. Learn more about the county's Car Free Diet here.
A proposed transit system for a high-tech, zero-carbon-emitting city in the United Arab Emirates would have been quite innovative, as Singularity Hub reports. Too bad most of the plan was scrapped due to high costs. Check out another Singularity Hub feature, this one about a train that is able to run nonstop by carrying a removable shuttle on its roof.
Enjoy the spookily hypnotic quality of old-timey car ads (Ford, Oldsmobile 1, Oldsmobile 2) as preserved on the Internet Archive. You are getting sleepy … you want to buy a shiny new car the size of a boat …
Check out some interesting photos of public transit vehicles in different settings.
Historical images of Brooklyn public transportation, from the Brooklyn Public Library.
Much of the recent political momentum behind public transportation in the U.S. has been gathering behind high-speed rail — particularly for the Northeast, where the proximity of population centers may make high-speed rail more viable. Not everyone agrees that Amtrak should lead the effort, but the railway corporation laid out a plan in September 2010 detailing its vision of Northeast high-speed service.
Read about the effects of automobile emissions, summarized by the Environmental Protection Agency.
single-product.php