Peace Camp
Program 5 • 29 mins
CDs available via special order. HumanMedia ®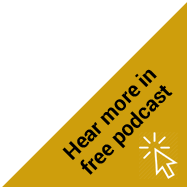 content-single-product.php
Take a trip to a pristine spot in Maine for an afternoon spent with Palestinian and Israeli youth as they come together to play, connect, and discuss the imperiled region they struggle in eleven months out of the year. A remarkable month-long getaway, whose purpose is to transform hate and suspicion by uniting the younger generation, the Seeds of Peace Camp offers a unique insight into how reconciliation can be achieved. The key is to form one friendship at a time. The conversation is profound as the campers actually meet and come to know those they've been taught to distrust and listen to ideas they've been taught to ignore. Despite the hardened conditions in which they were raised, the teenagers here reveal an innocence and delightful hopefulness that makes these kids, this camp, and this program a practical way forward that many politicians have never glimpsed.
Themes
Why did an American start a summer camp in Maine for Israeli and Palestinian youth?
How do the young people get along at the "Seeds of Peace Camp?"
What kind of dialogue occurs en the campers, and what pre-conceptions do they bring to the table?
What do the campers learn, and how does their experience there influence them when they return home?
The best way to win another person over is to know what their needs are, what their fears are."
—Bobbi Goschalk, vice president of the Seeds of Peace Camp
single-product.php