Preventing Nuclear War
Program 53 • 29 mins
CDs available via special order. HumanMedia ®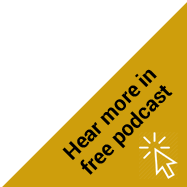 content-single-product.php

Do you still worry about Nuclear War? Recent threats from terrorism and conflicts among countries that possess nuclear weapons have brought this all too real problem back into our consciousness. Jonathan Granoff, an attorney from Philadelphia and head of the Global Security Institute, has not forgotten about the threat of Nuclear War. He works to prevent a Nuclear disaster by strengthening the security policies and practices we have in place and at the same time tries to solve the basic problem of the deep divisions among people, that often lead to war. In this episode of Humankind with David Freudberg, Granoff discusses how close we have come in the past to a nuclear disaster and what we can do as concerned global citizens to avoid it in the future.
Themes
How close have we come to nuclear war?
What are the dangers posed by "unsecured" nuclear materials?
What can we do to stop the proliferation of nuclear weapons?

We cannot rely on technology to solve that which is essentially a human problem: which is the requirement that we learn to live together"
—Jonathan Granoff, President, Global Security Institute
single-product.php