product-image.php
The Good Classroom with Mike Rose
Program 148 • 29 mins
CDs available via special order.
content-single-product.php
UCLA education professor Mike Rose tells some of the lessons he gained from an unusual tour of public schools around the United States. At a time when public education is financially stretched thin and frequently criticized for shortcomings, Rose set out to find examples of caring teachers and engaged students—what he called an "anthology of possibilities." Rose tells of his own life growing up a family with low education, and how remarkable teachers reached out to support and uplift him. He also raises concerns about the regimen of standardized testing that swept America following the introduction of the No Child Left Behind Act in 2002.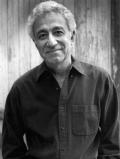 As we continue to emphasize—almost exclusively—the economic, vocational purpose of schooling, and we tie that to a particular technocratic kind of assessment, that is, the standardized, high stakes test, we end up with an education system that narrows, rather than expands, and certainly doesn't befit a democratic society… We know from research that particular subject areas are de facto being addressed less in our schools: the arts, music, literature, history, some of the social studies."
—Mike Rose, Professor, UCLA Graduate School of Education and Information Studies
single-product.php