product-image.php
The Medicine Garden
CDs available via special order. HumanMedia ®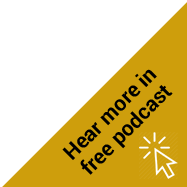 content-single-product.php
Herbal remedies: Do they work? Are they safe?
Of course the answers vary depending on the ailment and the proposed cure.
But in The Medicine Garden, a special series drawn from our archives, you'll take a fascinating tour of this relatively low-cost form of health care. It's an approach to healing that has become enormously popular among Americans dissatisfied with conventional medicine. Herbal remedies are now common in pharmacies.
Discover the substantial healing properties of everyday food you can grow in your garden, like garlic and hot peppers.
Find out about generally safe herbs, such as echinacea for colds, nettle for allergies, saw palmetto for prostate complaints and plant remedies for menstrual conditions.
Learn effective, natural alternatives to antibiotics as well as less expensive treatments than some methods promoted by orthodox medicine.
Commented Andrew Weil, MD, a Harvard medical graduate and noted author, who founded the integrative medicine center at the University of Arizona: "I would like to see informed health care consumers, who know when and when not to use standard medicine."
Others in the series include: Barbara Griggs, author of Green Pharmacy; Varro Tyler, recorded here at the Purdue pharmacy school, where he served as dean; Bill Moyers, famed PBS journalist, who documented many effective alternatives to traditional health care; Mary Bove, a licensed medical herbalist; James Duke, author of The Green Pharmacy; Kanagaratnam Ganesan, physician; and numerous others.
In Hour 1, we hear that many herbs are much gentler on the body — in contrast to common pharmaceutical medicines, whose advertising often recites a long list of potentially harmful side effects. Some herbs rely on different medical mechanisms, such as boosting a person's immune system rather than killing off organisms (some antibiotics have developed resistance from nature).
In Hour 2, you learn about the intriguing history of plant medicine — in some cases records date back many thousands of years. Much of this knowledge originated in ancient China. The Middle East was also a center of botanical learning. And in the west, we have Native Americans to thank for  teaching us various effective herbal cures.
Many of our ancestors were far more in tune with the rhythms of nature, and family customs for using these healing plants were passed down through the generations. Now this understanding, updated by modern science, is again available to health care consumers.
Of course, some plants found in nature are toxic, so listeners should consult a trained professional regarding your own health choices.
To learn more:
single-product.php